11th Anniversary Sale and Class Announcements

-June- 2016 Newsletter
Come celebrate our 11th
Anniversary





with our


25%
off your total Purchase Sale
Tuesday, June 14 to Saturday, June 18

Sale does not include clearance
or other items currently on sale

You may earn bonus points for some purchases
but you may not use your reward certificates at this sale

Class Announcements for June

Check out our Kids Classes this summer!
Ages 8 - 18


Click on any link below to find out more!





Beginner Sewing Classes:

June 7-8 and June 9-10





My Secret Space Class: June 14-17





Quilting for Beginners

and Advanced Quilters: June 27-July 1





American Girl Party II

: July 12-15




for sewers with some experience





New Adult Classes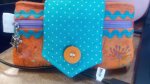 Wallet Phone Case:

June 21, 10 am to 4 pm. $30. Teacher: Judith Reynolds. We have several samples and a supply list available. Room is limited, so register early!







Urban Pods Quilt Class:

Saturday, June 18 and Saturday, June 25, 10am to 4pm. Teacher: Becky Aguilar. This is a requested class using the Quick Curve Ruler to make the Urban Pods quilt we have hanging in our store.



Row by Row Starts, Tuesday, June 21, 2016




Remember the Rules!
You and only you may pick up a free pattern
when you visit a participating shop.
Kits and license plates will be available for sale.
License plates sell for $5.99
Kits for our row sell for $11.95

The first person to finish a quilt using 8 current RowxRow patterns
(pieced, quilted, bound and labeled)
and brings it to our shop, wins 25 fat quarters (our choice)
If the quilt contains our own row, you win an extra prize!
We will hang the winning quilt for a time in our store.

Row by Row ends September 6, 2016
From then until October 31, no patterns will be given out or kits sold
On November 1, we will be allowed to sell the kits and patterns





---